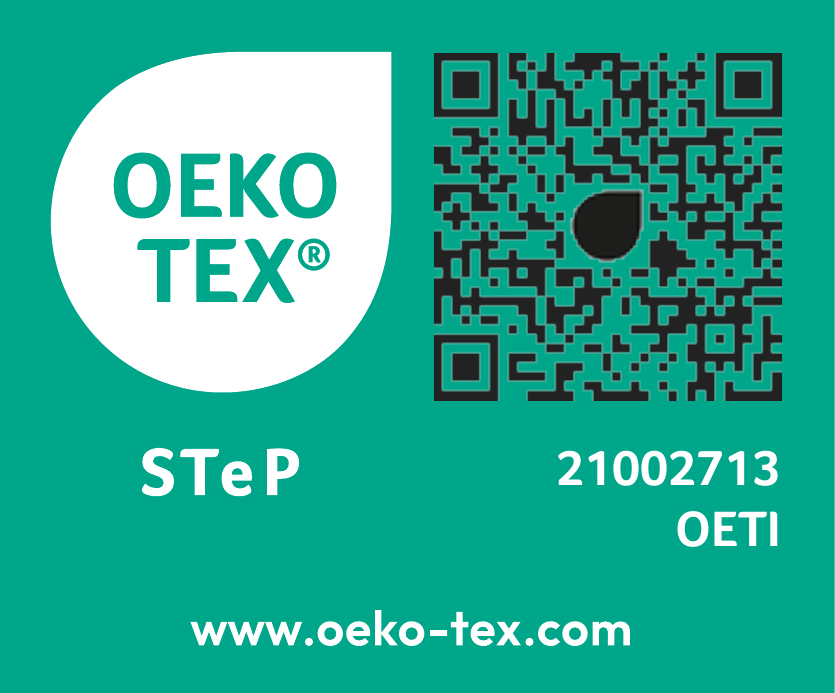 In order to ensure transparency and credibility in our efforts to continuously improve towards more sustainable
production conditions, both socially and environmentally, we have obtained the OEKO-TEX® STeP certification
(Sustainable Textile & Leather Production).
This modular certification system has enabled us to conduct a thorough analysis of the production cycle and assess all
relevant business areas concerning the use of eco-friendly technologies and materials, as well as efficient resource
and energy use and compliance with fair and sustainable working conditions.
The OEKO-TEX® STeP certification enabled us to improve and certify our company performance across the entire
textile production chain, including: procurement of raw materials and related processes
weaving, manufacturing of indoor and outdoor fabrics, and related processes
finishing, coating, washing, treatment of fabrics, and related processes
textile logistics and related processes.